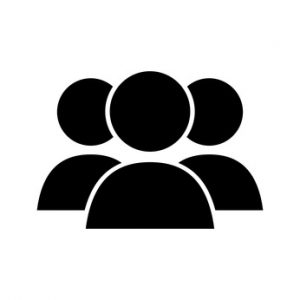 Here at Martin Gaffney Solicitors our staff have many years of experience and a wealth of knowledge to draw on across many different areas of law. It is a rare day when we are unable to assist or at least point you in the direction of where to go to next.
Martin Gaffney is the Managing Director of the firm. He had a background in the building trade and transport industry prior to qualifying as a Solicitor in 2006. He also still proudly holds a Class 1 Heavy Goods Licence. His areas of expertise are Conveyancing, both Commercial and Residential Property, along with other property related issues, Wills, Trusts and Probate, and Business Start Ups. He also runs the Free Legal Clinic at both offices and has helped hundreds of individuals with their various questions and or problems since starting the firm in 2009.
Michelle Fieldhouse is joint Equity Partner with Martin, a Solicitor and Director of the firm. Michelle has a background in litigation and is a member of the Association of Personal Injury Lawyers (APIL). Michelle divides her time between being Compliance Officer for the firm, dealing with legal accounting and acting as the Practice Manager along with her own fee earning work. She qualified as a Solicitor in 2004.
Georgia Atkin is our newest recruit and a Conveyancing Assistant at our Rothwell office.
Hazel Cooper has a wealth of experience as a Secretary/ PA. She works at our Ilkley branch and assists Eric Hemsley and David Walters with their work. You can always be sure of a friendly welcome from Hazel and a cup of tea. She has over 40 years experience working in various areas of law including Commercial and Residential Conveyancing and Litigation.
Victoria Crozier is our Debt Recoveries Executive, with over 10 years experience in this area, she deals with debt collection and recovery work for companies and individuals across the United Kingdom. She liaises with other firms of Solicitors where jurisdiction can be an issue. This enables us to provide a seamless debt collection service across the various legal jurisdictions that make up the United Kingdom and Ireland. Her professional approach to what is often a difficult area has gained her a reputation for being firm but fair, not just with our clients, but also our clients debtors.
Helen Dawson is a Senior Conveyancer at our Ilkley office. She has over 25 years of experience in Residential Conveyancing and is currently studying to become a Licensed Conveyancer. She is well known and respected for her experience and friendly nature and speed and efficiency in which she deals with her matters.
Eric Fieldhouse is the Meeter and Greeter at our Rothwell branch. This is  role that he has enjoyed since he first started at Martin Gaffney Solicitors, and is the firms oldest employee – he is a dog.
Florian Fieldhouse is Apprentice Meeter and Greeter to Eric Fieldhouse. Also a dog.
Suzi Firth is our Receptionist at the Rothwell office. She always has a smile for those clients who come into the office. She assists everyone with their administrative tasks and answers the telephones.
Danielle Hanson is a Chartered Legal Executive and works in the Private Client Department. She has a friendly and efficient approach to her work. She has a lot of experience in dealing with Wills and Probate work.
Amanda Henderson is a Senior Conveyancing Solicitor with many years experience in conveyancing and family law. She works with both Martin Gaffney and Martyn Phillips and is very skilled in drafting and problem solving.
Martyn Phillips is a Consultant Solicitor in our Conveyancing Department at Rothwell. He has almost 50 years experience in this area. His enthusiasm and "go get em" attitude serves him well with clients and his peers alike. He is well known and well respected in the Leeds area.
Kirsty Tighe is a Matrimonial and Family Law Consultant with over twenty years experience in this area. She is able to provide useful and practical advice in often difficult circumstances. Her no nonsense but sympathetic approach is greatly appreciated by her clients in an area of law that is highly emotive and life changing for many.
Sarah Turner is an experienced Employment Consultant and Solicitor who qualified in 1990. With almost 30 years experience in this ever changing area. With her commonsense and practical approach she is able to provide advice to both individuals and businesses in this often complex area of law.
David Walters is a Litigation Solicitor based in our Ilkley office. He qualified as a Solicitor in 1986 and provides practical and commonsense advice for businesses and individuals alike.
Lynn Wallis is an experienced Conveyancing Assistant with over 40 years experience in the field of Residential Conveyancing. She also assists both Martin and Martyn with their caseloads.